In the very beginning of 2015, WINONE had cooperated with KINGVISION Real Estate successfully and reached an agreement on the project of 28 elevator on 6th January.
As we all know, Zhongshan KINGVISION Real Estate Co.,Ltd is subordinate to KINGVISION Group, which is a large and famous across-industry enterprise group.This cooperation program—"KINGVISION NEW CITY" is second phase project. It is located in Boai Seven Road, Torch development Zone, Zhongshan City that is about fifteen minutes from Zhongshan Exit of Jing-Zhu Expressway and Zhongshan station of Guang-Zhu Intercity Railway. With a outstanding traffic advantage, nearly thousands acres of planning use land , original Mediterranean style design, KINGVISION NEW CITY is being first five-start International Hotel in Eastern Zhongshan. Integrated with residence, leisure, shopping, education,entertainment and business functions it will become a new city center to drive economic development of eastern region of Zhongshan.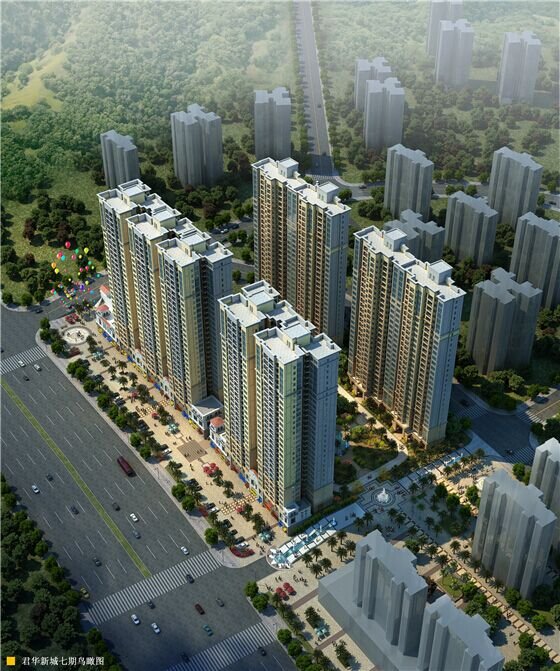 WINONE product has gained KINGVISION customers recognition since the first cooperation from April 2014. It is learned that there was another joint-venture elevator company well matched as WINONE in the bidding. As it was difficult for selection, KINGVISION finally decided to adopt two brand elevators at first phase and make a reference for future selection of next project based on the actual usage. In the first phase project, we entered into a contract of 18 high-rise building elevators with KINGVISION. Until now, WINONE has stood out and achieved critical acclaim by KINGVISION customers from project design, technology exploration, project communication, installation to maintenance in first phase. Ultimately, we is successfully qualified as sole elevator supplier in KINGVISION second phase which adopted 28 elevators in 33 levels or 34 levels. WINONE will continue to provide high quality product and best service for building a long-term customers partnership.