● Passenger ElevatorWIN5000 Series Machine Roomless
● Stable, low running noise, comfortable, eco-efficiency, automatic error recording
● Adopts the three advanced technologies: synchronous permanent-magnetic (SPM) gearless traction machine, microcomputer serial communication system and variable voltage variable frequency control (VVVF)
● Traction machine is just half size of the traditional one, but better driving efficiency with lower motor power. The running noise and vibration is greatly reduced because of abandon of worm gear.
● Minimum machine room design and machine roomless design save most of the building space, improve the usage percentage.
Product Advantages:
1.Eco efficient:

Industrial-leading new generation SPM gearless traction machine, completely reduce running cost of the elevator, achieve energy saving, space saving, environmental requirement etc; the creative use of energy feedback technology is applied in the elevator, which turns elevator running energy into electricity, greatly reduce the harmonic pollution to power supplier, realize the utilization of renewable energy.

2. WINONE machine room and machine roomless elevator improve the running efficiency, realize space saving and eco efficient, so as to save your building space and cost.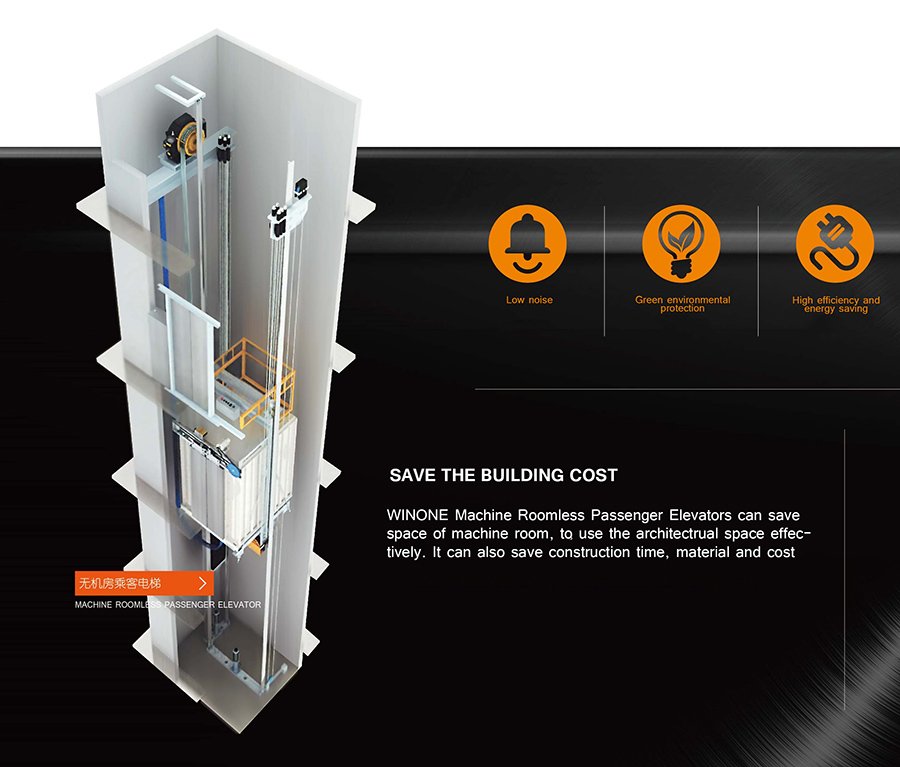 Machine roomless elevator

Machine roomless elevator
Compare to the traditional traction machine, SPM gearless traction machine can save around 30% energy and improved 25% to 30% transmission efficient.


3. Cabin description:
Cabin (optioanl)

Cabin ceiling: Intergraded ceiling, LED lighting
Cabin wall
JX-019
Ti-planted stainless steel, mirror stainless steel
JX-018
Ti-planted stainless steel, mirror stainless steel
JX-017
Hairline stainless steel, mirror stainless steel
JX-001
Hairline stainless steel, mirror stainless steel
Cabin Floor
DB-010
PVC or Mable
DB-011
PVC or Mable
DB-012
PVC or Mable
DB-001
PVC or Mable

Cabin doors panel (optional):


M-002
Door Jamb
Coated board
Landing door
Coated board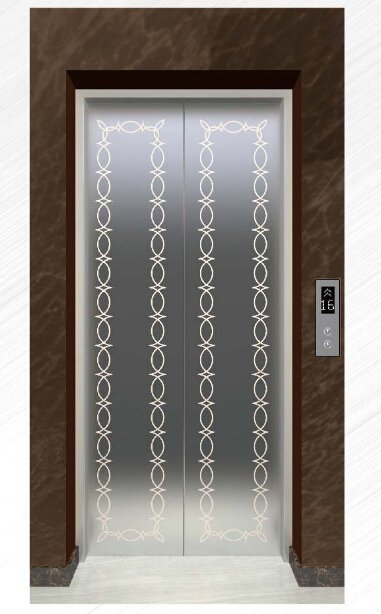 M-011
Door Jamb
Mirror etching stainless steel
Landing door
Mirror etching stainless steel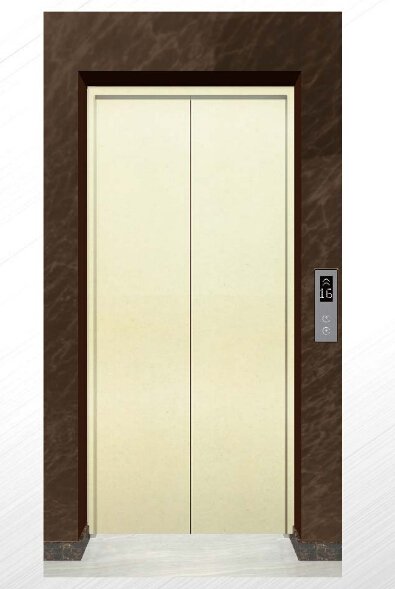 M-020
Door Jamb
Painted steel
Landing door
Painted steel
Handrails (optional)



PVC or Marble floor:




4. Elevator sketch (machine room type):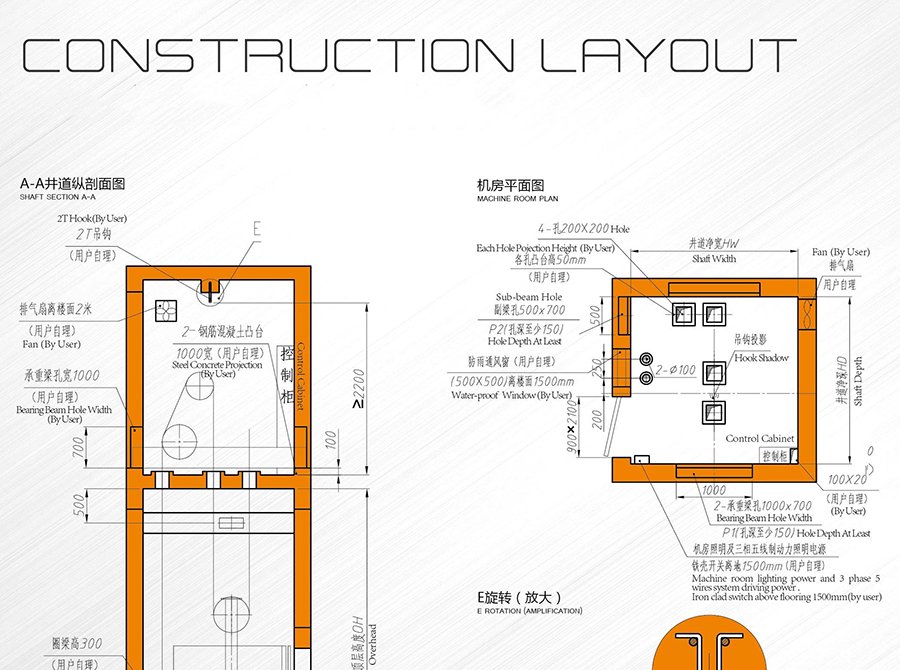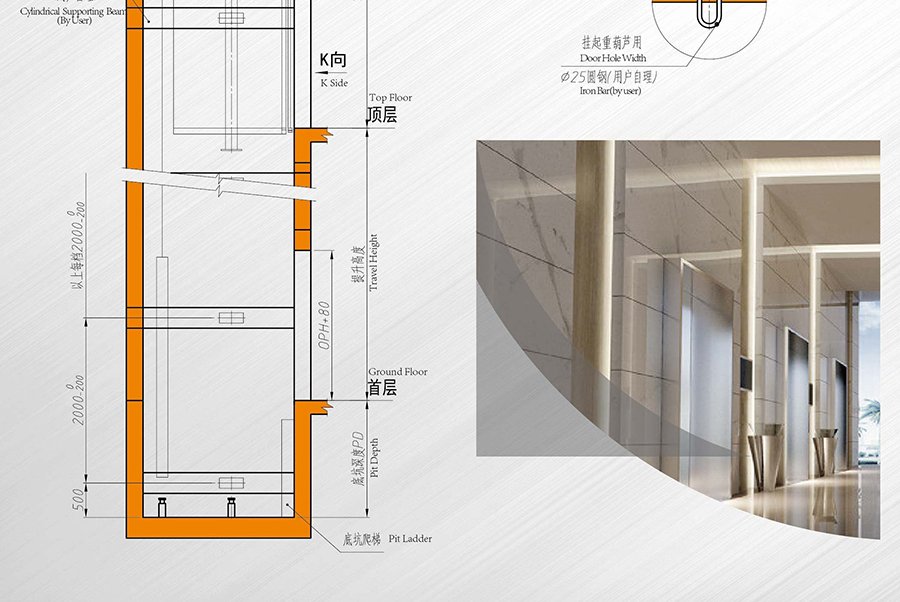 Technical parameter for machine room type elevator:


For more information, please contact us.